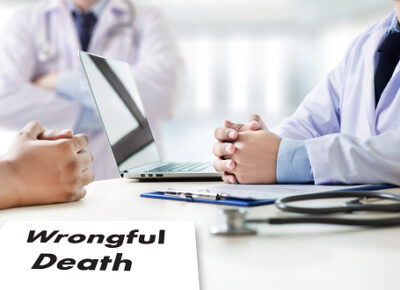 Fleischer Law Firm has expert Somerset County wrongful death Lawyers, ready to serve your case at a moments notice. Losing a loved one can be one of the most traumatic events you can experience. What makes it even more difficult is when the loss is the result of someone's reckless or careless actions. You could face a myriad of emotions: grief, anger, confusion, and fear. You may be lost and not know where to go next.
With the Steven Fleischer team, we are committed to supporting the surviving family members through this challenging time. Our experts will help you understand your rights and seek compensation from those responsible.
In New Jersey, a wrongful death case arises when a negligent or act of misconduct leads to the death of a family member. Such an event can result from dangerous premises, defective products, medical malpractice, or in some cases, outright malice.
Charges of wrongful death cases are brought on behalf of the surviving family members of the victim. These charges are usually filed by the executor or personal representative of the estate. Any recovered damages can be distributed among any surviving family members who were dependent on the deceased at the time of death. Members of the family who are entitled to inherit from the deceased person may also eligible for compensation under New Jersey's inheritance laws.
Dependent individuals who may receive damages in a New Jersey wrongful death case include the surviving:
Spouse
Child
Grandchild
Sibling
Niece
Nephews
Any person who can prove that he or she was actually dependent on the deceased
---
Need One of Our Somerset County Wrongful Death Lawyers?
Contact Us!