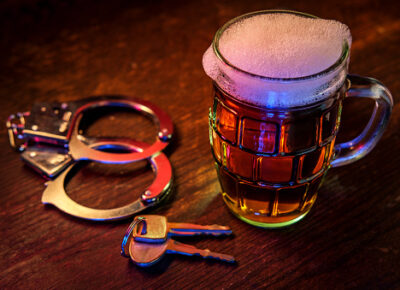 If you have been arrested for driving under the influence of alcohol or drugs, it is critical that you get in contact with one of our Somerset County DUI and DWI Lawyers for DUI charges. A DUI conviction can have many serious consequences in New Jersey, including loss of your driver's license, fines, time in jail, and more. An experienced criminal defense attorney who understands how to defend against DUI charges in NJ can identify many ways to limit or even eliminate the penalties you face in your DUI case. Contact attorney Steven Fleischer for help today.
What is a DUI/DWI
In New Jersey an individual with a Blood Alcohol Concentration (BAC) of 0.08% or greater, who operates a motor vehicle is considered to be driving under the influence (DUI/DWI). Anyone who refuses a breath test (Refusal 39:4-50.2 or 39:4-51)
Getting arrested for DUI or other crimes and violations in New Jersey can be frightening. Defense lawyer Steven Fleischer fully understands the legal system in NJ at both the state and municipal level and can defend against a wide array of charges, including:
DUI and DWI
Traffic violations
Possession of illegal drugs
Assault
Theft and shoplifting
Other municipal court offenses
By calling our office, you will find a defense attorney who will stand up for your rights and use all of our resources to help you avoid conviction whenever possible.
Steven H. Fleischer is among the most experienced Somerset County DUI lawyers available. Located in Somerville, he works with drunk driving and DUI cases on a regular basis. As a law firm operating in Somerville, just across the street from the Somerset County Courthouse, our firm is very familiar with the local prosecutors, judges and arresting offers. We understand what to expect when entering the courtroom with a DUI case. The severity of the potential sentence depends on whether you have previously been convicted of DUI/DWI drunk driving, the amount of alcohol in your blood, and if there were other charges against you, such as speeding or reckless driving.
Somerset County DUI and DWI Lawyers Services
DUI and DWI
Refused Alcotest
Possession of Alcohol
Possession of Controlled Substance
Somerset Criminal Lawyer
Criminal charges are not something to take lightly. If you have been arrested for any type of criminal offense, call us. We handle all types of misdemeanors and felonies. We have a proven track record of providing accurate and timely representation aimed at getting the best possible outcome for our clients. A criminal charge could impact your family, career and your well being. Call the law office of Steven H. Fleischer today.

Somerset Criminal Law Services
Drug Possession
Simple Assault
Shoplifting
Disorderly Conduct
Driving Violations (Suspended or Revoked License)
Municipal Court Offenses
---
Need One of Our Somerset County DUI and DWI Lawyers?
Contact Us!